! =================================================================== TITLE SECTION ===================================================================!>

<! =================================================================== BODY DEFINITION ===================================================================!> <! =================================================================== PAGE HEADER SECTION ===================================================================!>

Wallower

June 14th, 2008
Construction of the Wallower
The wallower was the last major gear to be built before assembling the gear disoplay for Independence Day 2008. Special thanks for this project go out to Mr. Owen Dwire, who assembled the bracing assemly for the wallower in his workshop --- freeing mine up to continue working on the gear stand. With all of the components in place, our intrepid team of volunteers sprang into action to assemble the wallower gear.

You'll note from the pictures that the team of assemblers had quite a few challenges in driving the retaining pegs into the gear. The project started off using rubber mallots, slowly transitioned to claw hammers and, finally, gave way to a 5 pound sledge hammer. Needless to say, even the most resistent peg finally surrendered to the 'force of reason'.

The wallower was built from solid white oak, much of which was donated by Noel Okay of Jefferson Lab. The wood came from his backyard and was an unlikely windfall from Huricane Isabel in 2003.

Much like the stone nuts, the wallower is a lantern pinion gear and has cylindrical teeth between two hardwood plates. It transfers power from the brake wheel (and the wind shaft), to the main shaft and the ensemble of gears below.

Special thanks to all of the volunteers who participated in construction and assembly of the wallower:


<! START COLLECTION OF THUMBNAILED IMAGES !>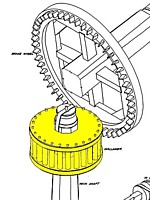 <! !>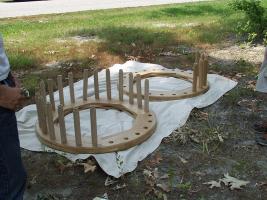 <! !>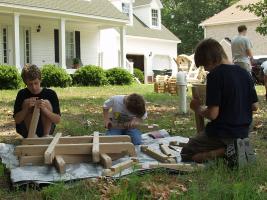 <! !>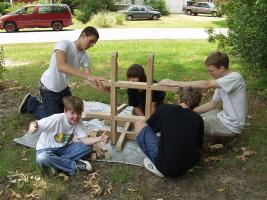 <! !>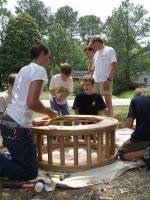 <! !>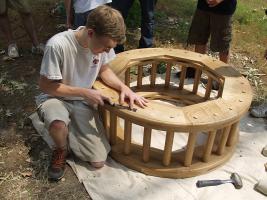 <! !>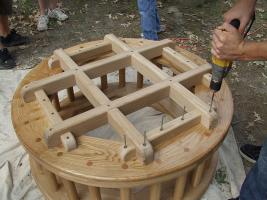 <! !>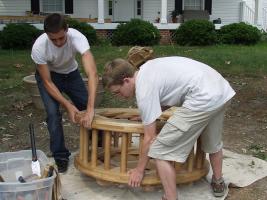 <! !>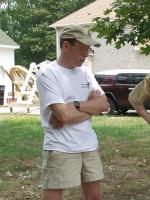 <! !>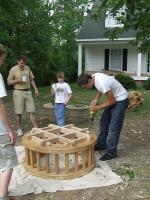 <! !>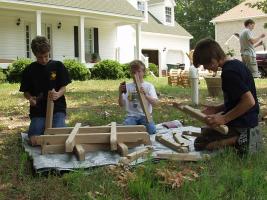 <! !>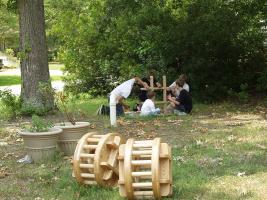 <! !>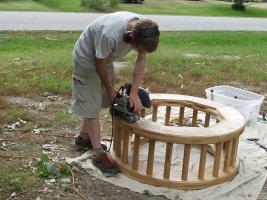 <! !>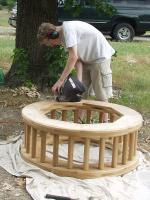 <! !>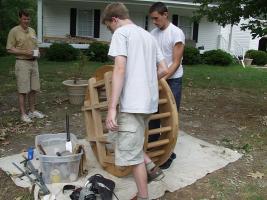 <! !>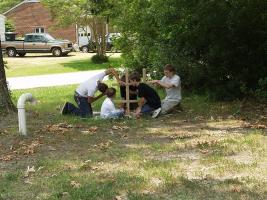 <! !>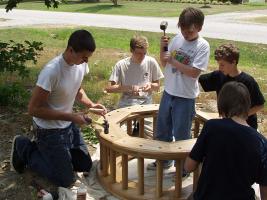 <! !>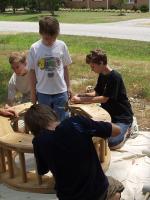 <! !>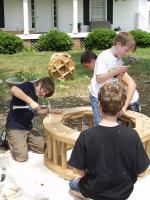 <! !>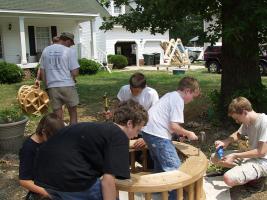 <! !>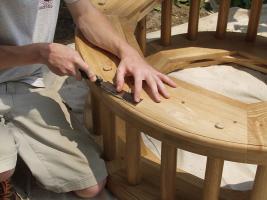 <! !>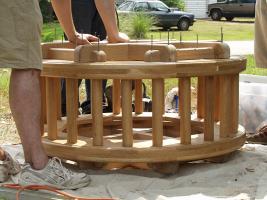 <! !>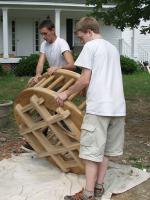 <! !>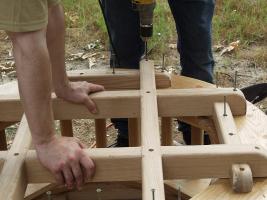 <! !> <! END COLLECTION OF THUMBNAILED IMAGES !>

For additional information, please contact
Walt Akers
.