! =================================================================== TITLE SECTION ===================================================================!>

<! =================================================================== BODY DEFINITION ===================================================================!> <! =================================================================== PAGE HEADER SECTION ===================================================================!>

Stone Nuts

May 12, 2008
Construction of the Stone Nuts
The stone nuts are designed to transfer power from the great spur wheel to the millstones in the windmill. In the event that winds are low and there is not enough power to drive all of the stones, one (or more) of the stone nuts can be disengaged and the mill can continue to operate.

Because the teeth of the great spur wheel are assembled from ash, the stone nut's teeth were also turned from ash blanks on the lathe. Using the same wood on interacting gears reduces the likelihood of uneven wear during operation. The balance of the gear (and the remainder of the gears that will be assembled) are constructed entirely from white oak because of it's weather resistant qualities. The position of stone nuts in the machine hierarchy is illustrated in yellow in the diagram below.

Unlike the great spur wheel (a typical gear), the stone nuts are lantern pinion gears and they have cylindrical teeth between two hardwood plates. As you might imagine, the plates must be perfectly aligned for the teeth to fit properly and there was flurry of unusual activity as our assembly team tried to fit the gears together. Although the project was conducted on a Monday evening, the volunteer turn-out was excellent and we had many new participants.

Special thanks to all of the volunteers who participated in construction and assembly of these gears:


Mrs. Bonnie Karwac
York County Historical Museum
Mr. Jerry Karwac
York County Historical Committee
Mr. James Obernesser
York County Arts Commission
Cody Williams
Troop 123 of Seaford, Virginia - Boy Scouts of America
Daniel Akers
Troop 123 of Seaford, Virginia - Boy Scouts of America
Ross Davenport
Thomas Nelson Community College
Lee Latimer
Citizen of York County
Madelaine Akers
Old Dominion University
Mrs. Evelyn Akers
The Celebrate Yorktown Committee
Mr. Walt Akers
The Yorktown Foundation
<! START COLLECTION OF THUMBNAILED IMAGES !>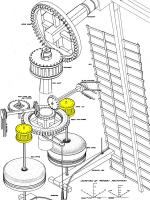 <! !>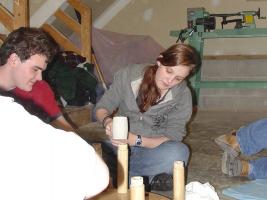 <! !>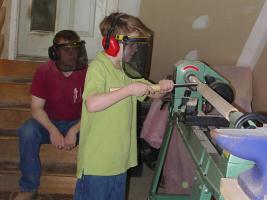 <! !>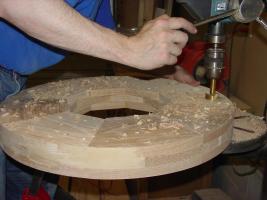 <! !>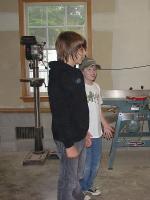 <! !>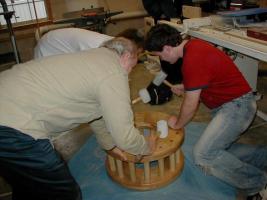 <! !>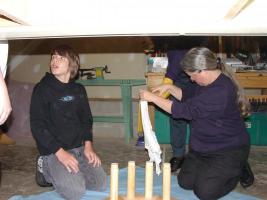 <! !>
<! !>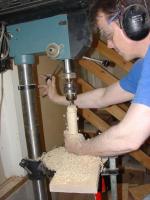 <! !>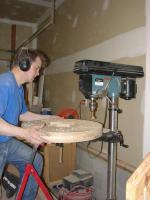 <! !>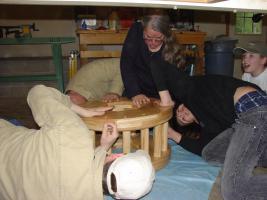 <! !>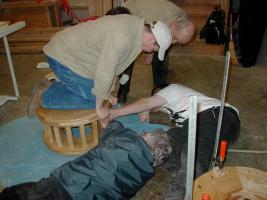 <! !>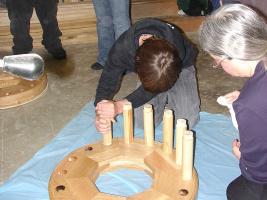 <! !>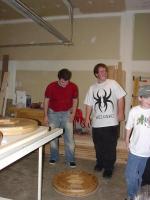 <! !>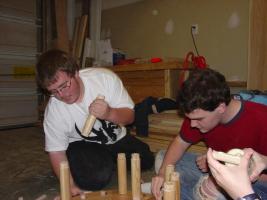 <! !>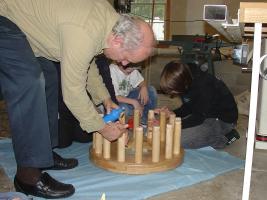 <! !>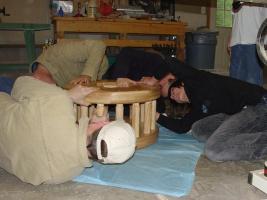 <! !>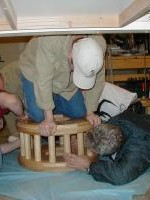 <! !> <! END COLLECTION OF THUMBNAILED IMAGES !>

For additional information, please contact
Walt Akers
.