! =================================================================== TITLE SECTION ===================================================================!>

<! =================================================================== BODY DEFINITION ===================================================================!> <! =================================================================== PAGE HEADER SECTION ===================================================================!>

Building the Curb

April 1st, 2010
Cutting the sections
In effect, the curb is a 'lazy susan' for the cap that allows the roof to be turned so the sails are facing into the wind. Much like the gears, the curb is made from a system of plates that are bound together with screws, adhesive and galvanized straps.

Unlike the other gears, the curb is more than 12 feet across.

This means that it could only be partially fabricated in the shop and then had to be moved outside for final assembly.


Assembling the dead curb
Once all of the parts were cut, our crack team of assemblers were called in to bring it into shape. The curb was assembled on a rolling stand that would make it easy for it to be moved as a unit for storage or relocation. As you can see, the curves on many of the plates had to be refined using the jig-saw to ensure a good fit. In the end, though, the curb was smooth, well-formed and rotated easily.

As a side note, the one picture that is not shown in this collection is the flipping of the curb. During construction it was necessary to flip the curb over to get it into the proper position. This process was conducted on the lawn by a dozen volunteers with ropes, muscles and raw nerve. While the curb may not look that big now, when it's standing on end and you're pulling on a rope to steady it, it takes on all the grandeur of Ferris Wheel --- not to mention the nail biting fear.

The following volunteers are thanked for the boldness they showed throughout this affair:
<! START COLLECTION OF THUMBNAILED IMAGES !>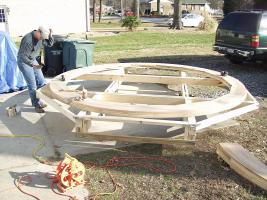 <! !>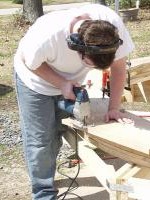 <! !>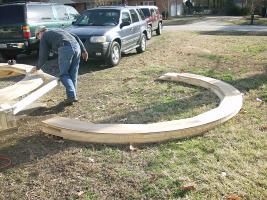 <! !>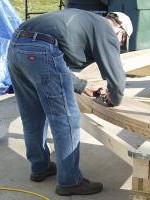 <! !>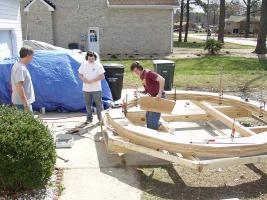 <! !>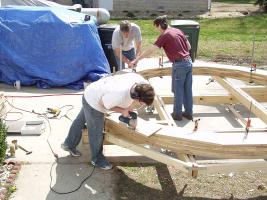 <! !>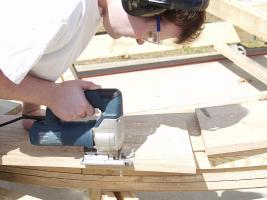 <! !>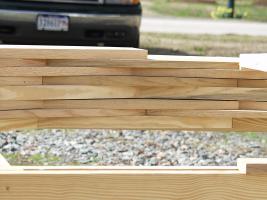 <! !>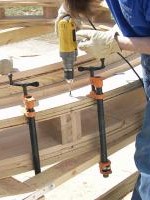 <! !>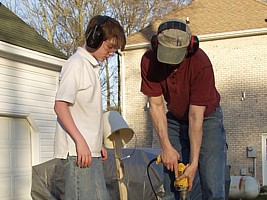 <! !>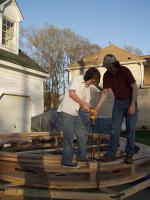 <! !>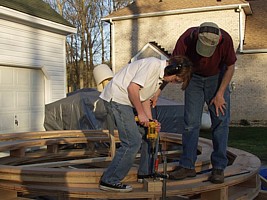 <! !>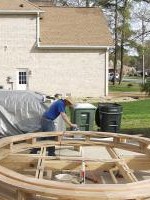 <! !>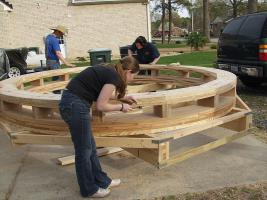 <! !>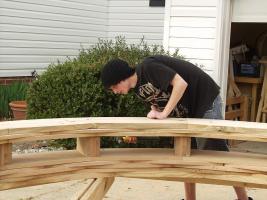 <! !>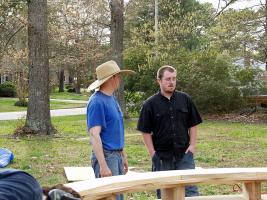 <! !>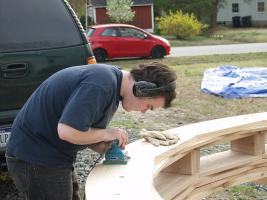 <! !>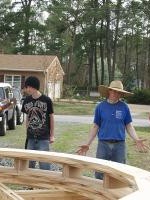 <! !> <! END COLLECTION OF THUMBNAILED IMAGES !>

For additional information, please contact
Walt Akers
.